"The skill, the art of literacy, is a gift.

To read is to watch as a single word explodes into a confetti of images.

Truly of the gifts given to man, reading is most sacred,

For from words come dreams, and from dreams come better tomorrows."

Stephen Cosgrove
---
KidTalk Radio, story-telling at its very best. Listen to a new audio animation of a Stephen Cosgrove book every week.
A work in progress… Coming Soon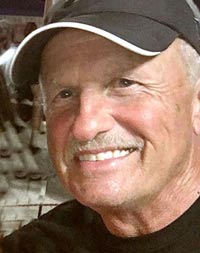 Stephen Cosgrove, the DreamMaker
In 1974 Stephen Cosgrove began writing children's stories.Over the years Stephen has written well-over 300 books ranging from Serendipity Series illustrated by Robin James to the Bugg Books, illustrated by Charles Reasoner. Sandwiched in the middle of his prolific career was the creation of the Treasure Trolls dolls and books, the book supporting the movie Prancer, illustrated by Caroly Heyer , and the Zibbie project. Stephen continues to work with the best of illustrators including Carolyn LaPorte, Laurence Knighton, and Wendy Edelson.
Stephen has recently completed a sequel to the "Wheedle on the Needle" -- "Wheedle and the Noodle" and a new book illustrated by Robin James to be released spring of 2014, "Pickles and the bullies of the P Flock" published by Sasquatch Books and distributed by Random House.
To the delight and distraction of his wife, Celia, Stephen's imagination is constantly engaged in the magic of storytelling.